Having to paint the interior of your home can be a stressful ordeal. From the organizing, to purchasing, and finishing; it is imperative that you follow proper steps. Not doing so, can lead to costly repairs and dis-satisfaction in your living space.
That's why, to ensure your next interior painting project goes well we've outlined the steps you should take to guarantee a perfectly painted room.
1. Pick Your Paint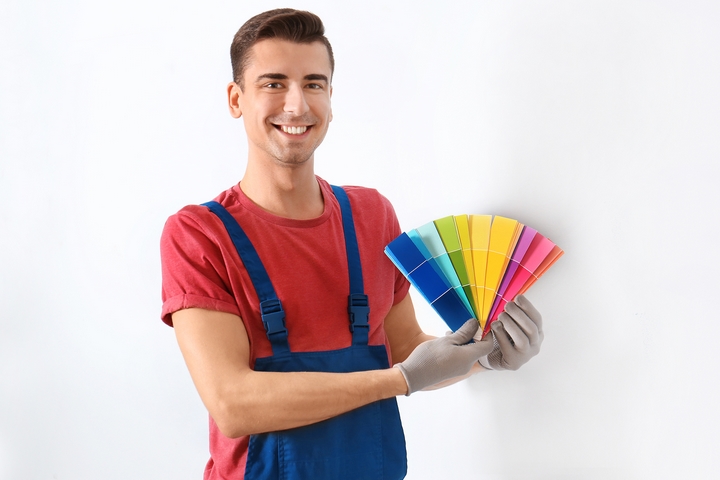 Prior to beginning your projected, you will want to identify what colors you will be using. In addition to which color you'll be using, you should measure and know exactly how much of it you'll need. You should also seek out a high-quality primer as a base as it will be able to hide any small imperfections on the walls. It is best to use a water-based primer on new drywall, and an oil based one on walls that have heavy stains from water or smoke. Finally, it is best to use an oil-based primer on any walls that have panelling for a clean finish.
2. Gather Your Supplies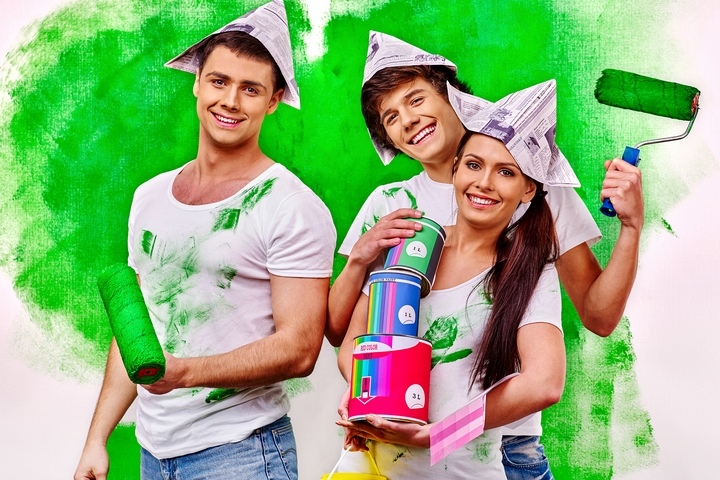 In addition to preparing the paint and primer that you will need, you should gather all the supplies you'll need. This can include: painters tape, paint brushes, rollers, painting trays and tarps. Not having the items that you'll need readily available can cause delays in your project. Prior to beginning your project, you should research what materials you'll need by seeking the help of a professional or speaking to a customer service representative at a store.
3. Prepare Your Walls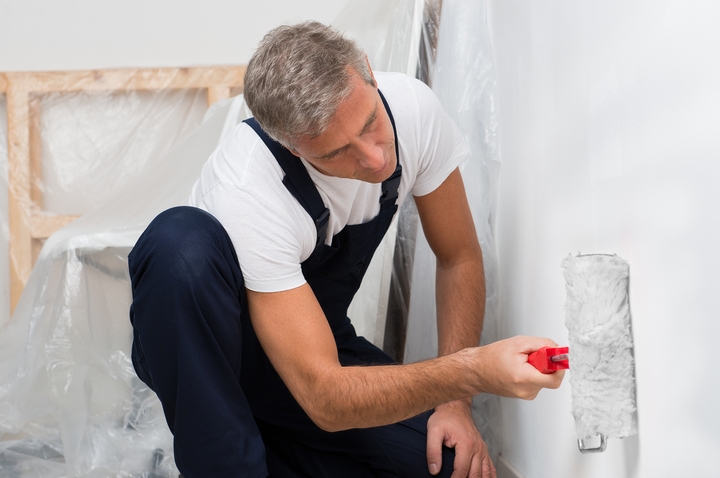 One of the most important things that a homeowner can do prior to beginning their interior painting project is to prepare the walls. To do this, you should begin by dusting and cleaning the walls you intend to paint. For most surfaces, a damp cloth or vacuumed can be used to clean them. However, when painting a bathroom or kitchen the walls should be cleaned using a detergent or soapy solution. To get rid of scrapes or flakes on a wall the homeowner should also use a paint scraper or sandpaper to scratch away any imperfections.
4. Use Painters Tape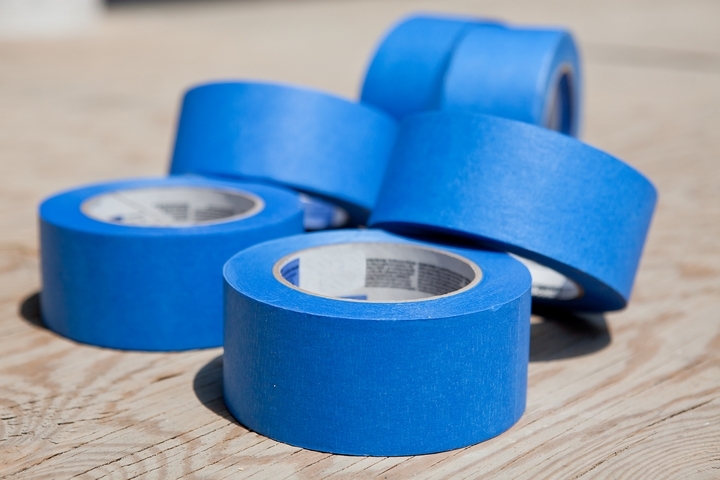 Prior to painting the room, it is imperative for the owner to use painters tape. Painters tape should be used to frame the ceiling, and trim of rooms. Doing this will prevent any drips, colors or imperfections from forming where they shouldn't. In addition to the trim and ceiling, painters tape can also be used to protect outlets, sconces, or other electrical work.
5. Cover or Move Furniture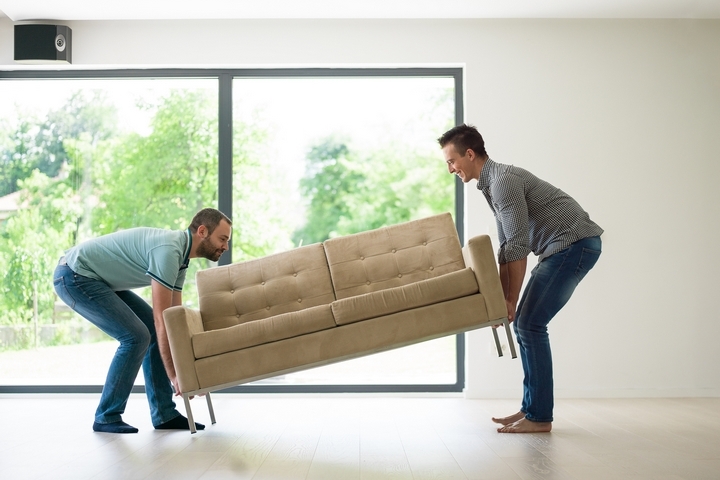 When you paint a room in a home, there should not be any furniture left in the room. If you do need to leave an item in a room it is important that it is fully covered with a tarp to protect it from damage.
6. Prime Your Walls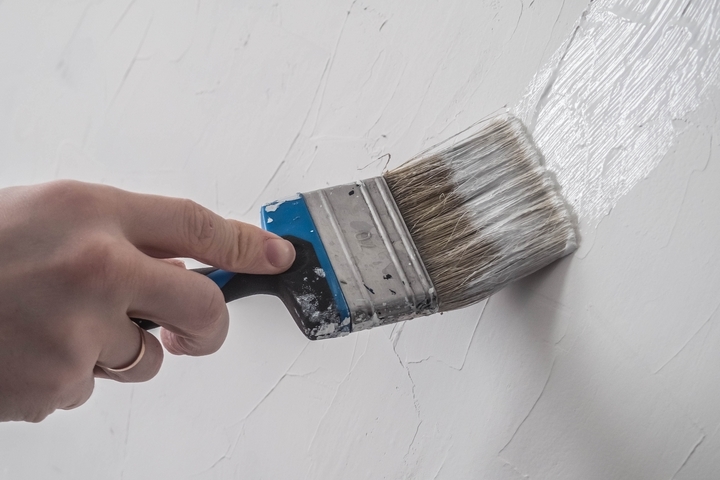 Using a high-quality primer can drastically affect the final appearance and quality of your paint job. You will want to use a high-quality primer to guarantee a sleek finish. The primer will be able to hide any imperfections in the wall, while working to enhance the final color of the space.
7. Sand and Fill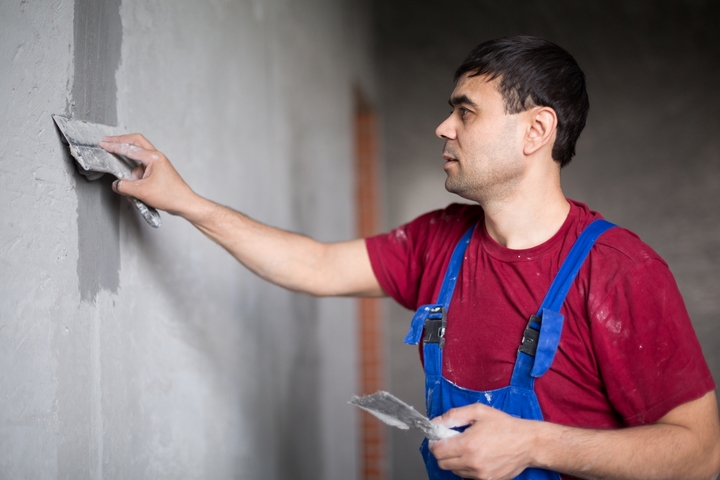 To ensure your room has a sleek finish, it is important to sand and fill any cracks or holes in the walls. Not doing this will make your room look worn and old. Prior to painting, you should inspect the walls of the room for imperfections. These should then be sanded down with sandpaper or repaired with a filler.