Whether you have a small balcony or a massive backyard, you need something to make it look nice, and to make it functional so you can use the space you have. Outdoor furniture is a great way to do both, and there are so many different materials, designs and sizes that you will definitely be able to find something to fit in your outdoor space.
1. Chair and table sets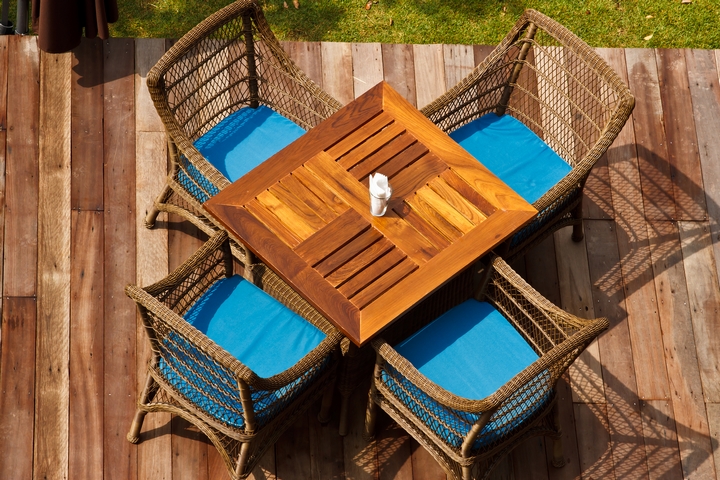 These pieces provide a great opportunity to move your family dinner outside when the weather is warm. Designed similarly to your dining room table, these sets can come in round, square or rectangle and fit two to eight people.
You can get these sets made of wood, metal or plastic, and in any size that suits your space. If you are trying to fit a theme, like rustic or modern, you will easily be able to find different colours and textures to match that theme.
2. Couches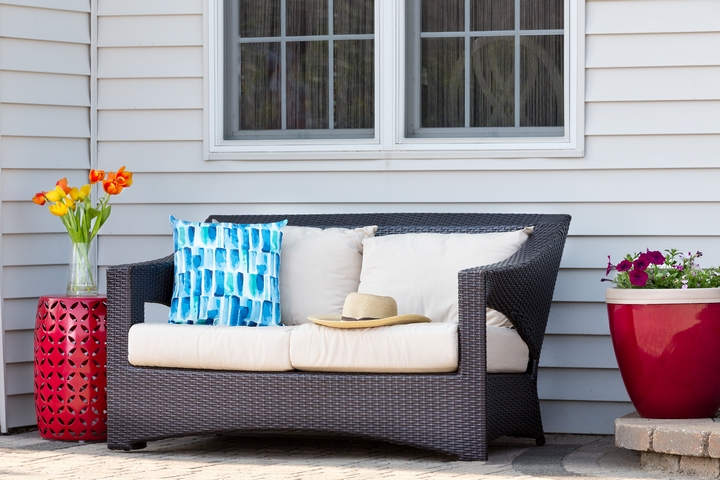 A popular lounging style of furniture for your outdoor space is a couch-style piece. These will usually take up a larger amount of space so are probably not ideal for a small balcony, but can seat many people and are good for a more relaxed family-room styled area. You can choose different coloured cushions for your couch, or cover them if the colour you find isn't exactly to your liking.
The bases often come in a wicker style, either dark brown or black, however it is possible to find the same style in a wood, metal, or plastic frame.
3. Lounge chairs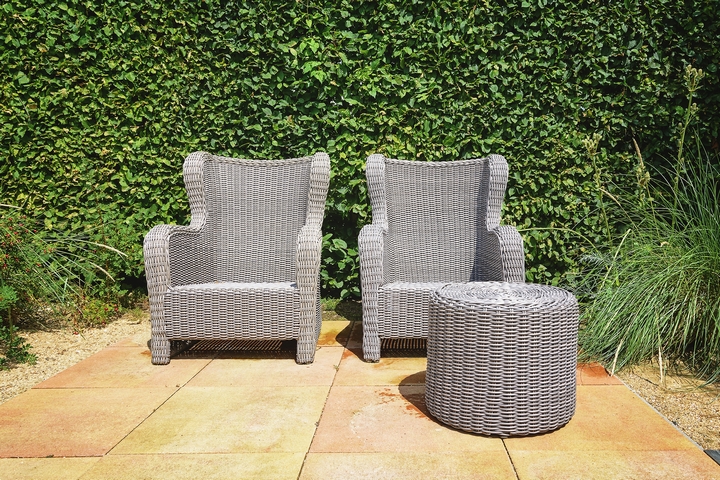 These are big long chairs that allow you to sit back and relax in the sun. Some of these chairs are built solid with a nice incline so that you are always in that lounging position. Others tip back and forward so that you can sit up and lay back to your liking.
4. Storage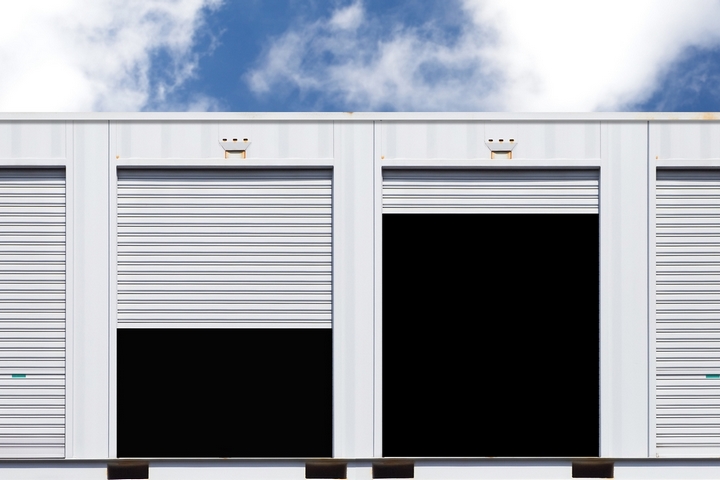 When buying outdoor furniture, you may want to think about where you can put it during the off season. Some furniture is durable enough to be left out during the winter, especially if you live in an area with milder climates. Many outdoor pieces come with covers so that they can simply be covered up in the wintertime. However, it is likely that if you live in an area with harsh winter weather, you may need to find a warmer place to put your things.
Some outdoor furniture is storage friendly, so it can be made flat or taken apart to fit into smaller areas. Otherwise, you may need to invest in a small shed to store any larger pieces, or maybe put them up in the attic or in the basement, if you have the space.
5. Sustainable options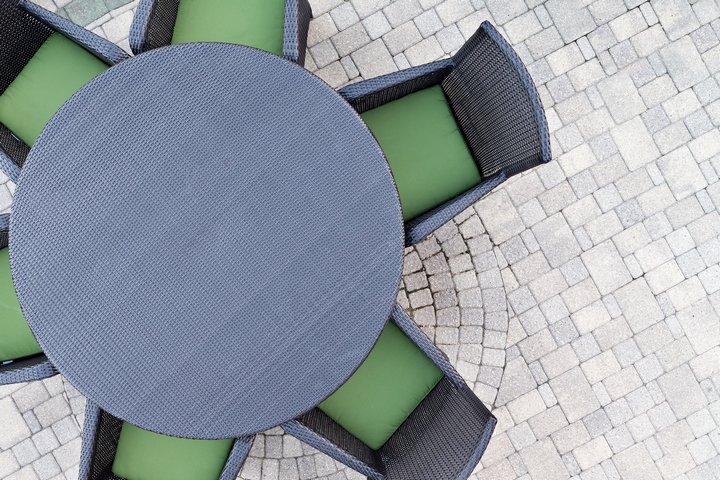 Some companies have started to focus on more sustainable designs for their outdoor furniture. For instance, some companies are making earth-friendly outdoor furniture out of recycled materials to reduce their carbon footprint.
Other companies are making outdoor furniture that is meant to last much longer than what it currently does. These pieces may cost a little more, but are sure to last a very long time before wearing down and breaking which saves you from having to buy new furniture before you are ready.
6. Furniture sets
Outdoor furniture will bring your outdoor space together, make it feel comfortable for you and your guests, and give it a special and unique vibe. Whether you choose a large metal set with big cushions or a small, wooden reclining chair, it will make a great improvement to your outdoor area. With so many different options available in style, colour and material, if you can dream it, you can do it.