When building a house, one of the crucial decisions you have to make is what type of eavestrough to install. The importance of eavestrough and rain gutters is especially evident during the rainy season. If they are malfunctioning, you will have to either replace or clean them depending on the cause of the malfunction.
Below are some types of eavestrough that you might find useful when building your home.
1. K-Style Gutters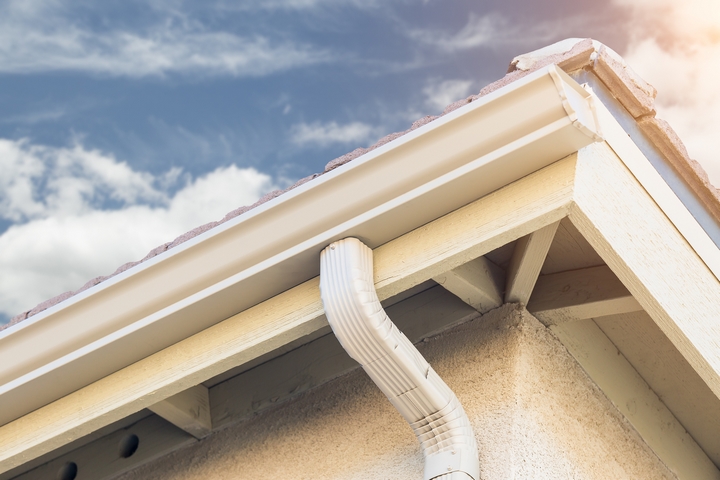 This is one of the most popular types of eavestrough and is found on most homes. People tend to think that they are shaped as the letter K, but this is not the case. They derive their name from a national association that has it listed as option K. they may be used for decorative purposes due to their curvy shape, which most homeowners find attractive. Their appearance is like that of a crown molding.
These types of eavestrough are ideal for places that receive high rainfall as they can hold a lot of water. Due to the flat back of a K-style gutter, they can be screwed flush against the fascia.
2. Victorian Ogee Eavestroughs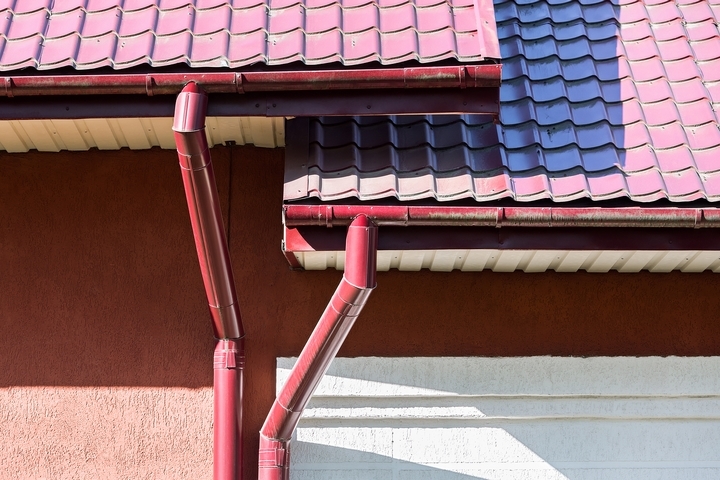 This type of gutter is also called the old gothic gutter. They are quite popular with traditional homes. Since they are shallow, they cannot handle large amounts of water, making them only suitable for smaller homes. You may not be able to buy this type of gutter off-the-shelf since they take up a lot of storage space.
In any case, you need to be sure that the dimensions are precisely in line with your home's specifications. In most cases, having them custom-made is highly recommended.
3. Fascia Gutters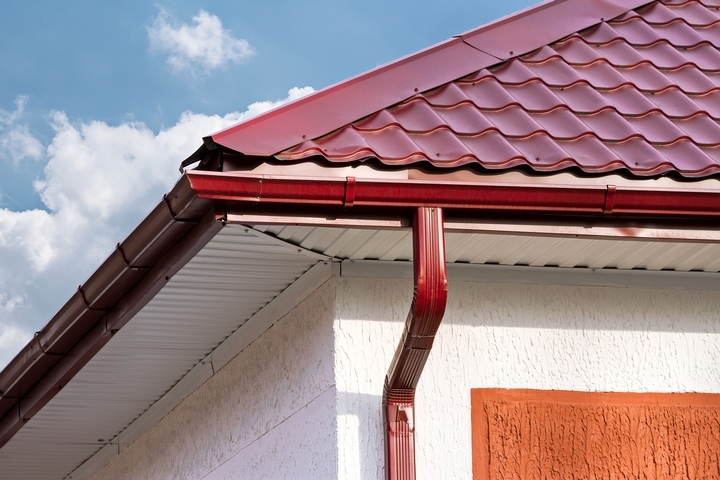 These types of eavestrough act as both fascia boards and gutters on homes that do not already have the fascia boards. They are not easily visible to the naked eye since they disguise the edges of the rafter tails to create an even line and to ensure there is no damage from water. Besides, they prevent animals from entering your home.
4. Half Round Gutters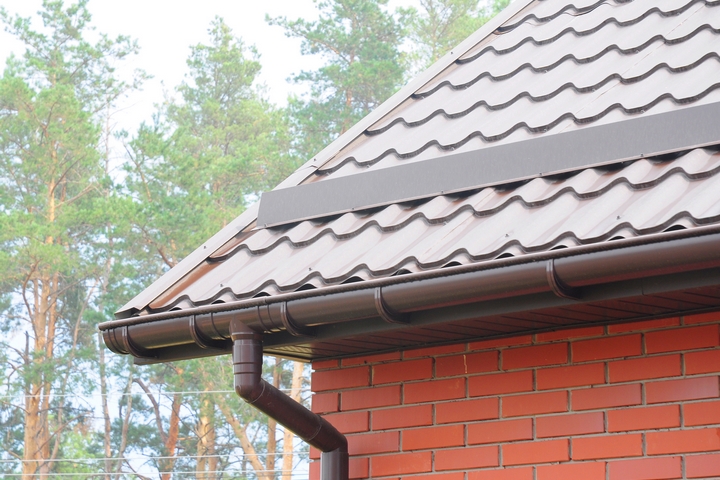 Compared to K-style gutters, half round gutters are more traditional. These are different types of eavestrough in various styles, that is; double bead, single bead, and the reverse bead style. However, the different styles have nothing to do with their performances or how difficult it might be to install them. It is just a matter of personal preference or appearance. They can also be made from different types of materials, making them an attractive option for homeowners wishing to customize their gutters to meet the specifications and designs of their homes.
Another advantage of these gutters is that they have hidden hangers that conceal how they have been attached to your home. This means they do not interfere with your home's aesthetics and appearance.
5. European Gutters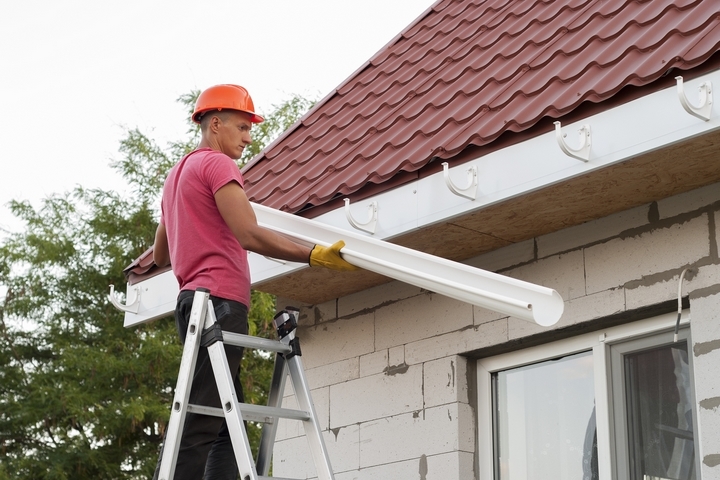 Unlike the half round gutters, European gutters have a bead on the outside and a visible hanger. They tend to add class to a home and are quite popular with people looking to give their homes the European look. The beauty with European gutters, especially copper ones, is that they retain their shine and attractiveness and always seem as though they have just been installed.
It is an ideal gutter for homes in regions that are prone to fluctuating temperatures and extreme storms. The durable materials from which they are made help them withstand wild weather. It is less likely that pests and other tiny animals will build their homes in this type of gutter since they prefer angled gutters such as the K-style.
6. Aluminum Gutters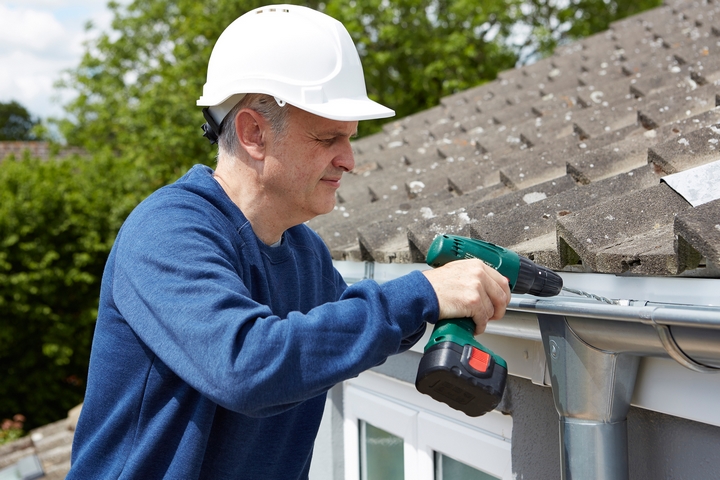 Aluminum gutters are light in weight and easy to install, making them ideal for most homeowners. They do not easily corrode and are easy on the eyes since you can match them with the rest of your exterior colour scheme. You may opt to have them cut right at your home where you get to choose your preferred style and colour. They have become popular also due to the fact that they are easy on the pocket as compared to other alternatives.
7. Copper Gutters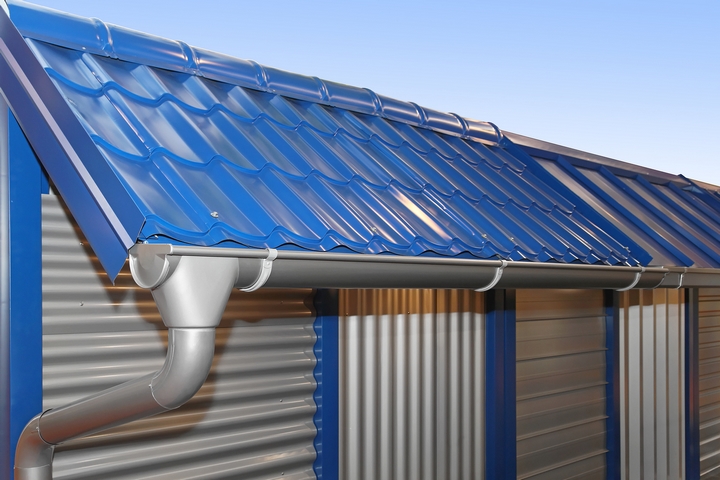 Copper gutters are more expensive than aluminum gutters. However, people still install them since they do not need to worry about painting them or mould growing on them. Sadly, copper gutters have a short lifespan; and this is perhaps the reason many homeowners avoid them.
8. Zinc Gutters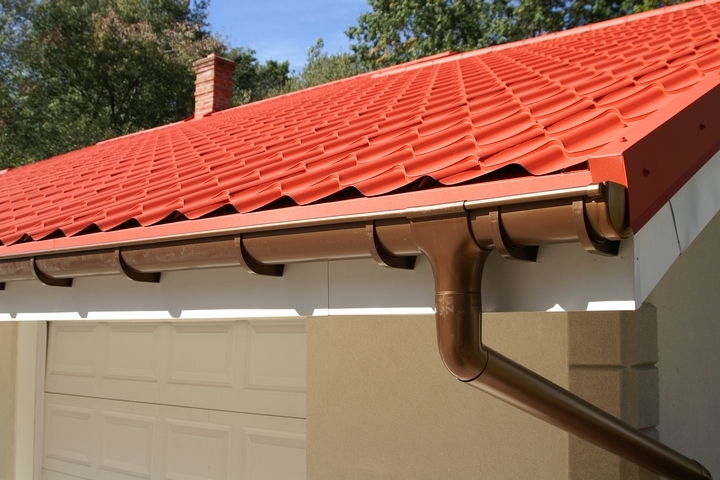 Although these types of eavestrough are more expensive than the aluminum gutters, zinc gutters last twice as long, making them a good investment if you plan on living in your home for a long time. They are composed of zinc along with small amounts of titanium and copper and, in most cases, they do not require painting. With time, they develop a protective coat, which helps them withstand harsh elements.
Gutters are not only attractive features on your home, but they also play a crucial role during the rainy seasons. The good thing is that they do not have to interfere or compromise the design and the aesthetics of you your home. To the contrary, with the right gutter choice, they can enhance the appearance of your home.