For many families, the kitchen has become ground zero for cooking, eating, entertaining, homework, colouring books, parenting, and anything else deemed necessary for your typical five-person household. Of course, the only way your kitchen is this popular centre for households is to ensure it is clean, spacious, and comfortable – if it is a tight squeeze, dirty, and dark, then who wants to be there?
There are many ways you can transform your kitchen into an oasis, which is important since this area of the house or condominium is generally one of the most populated ones.
If you are one of these homes that frequently makes pitstops in the kitchen, then you know what you need: a durable, reliable, and sanitary countertop. You may try to deceive yourself that your current countertop will suffice, but we all know that this is untrue. So, what needs to be done? The answer to that is obvious: install new types of kitchen countertops.
Here are seven different types of countertops in every home:
1. Quartz Countertops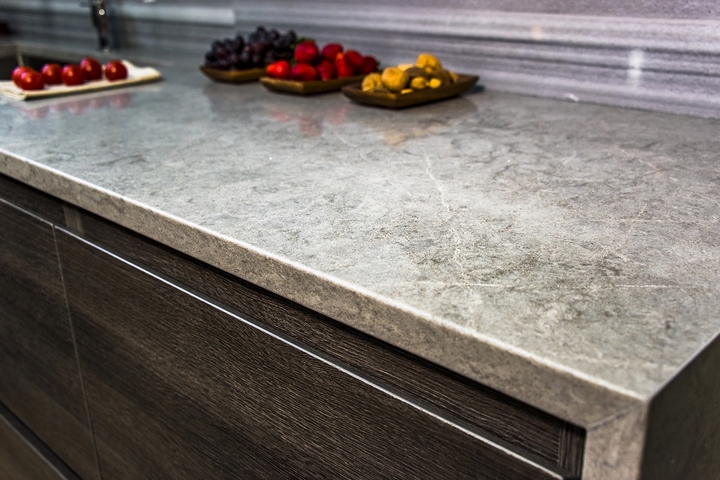 Also known as engineered stone, quartz contains 93 percent quartz particles and other minerals that are manufactured into slabs and bounded with resin. The purpose of this type of counterpart was to offer a more adaptable and superior alternative to the more popular granite and marble.
But what makes these types of kitchen countertops so superior anyway? Here are a few things:
Does not require annual sealing.
Easy to maintain.
Resists stains, heat, and acid.
You can install it yourself, but ensure you have the muscles!
While the one downside is cost, quartz countertops pay dividends overtime – they can even pad your property value.
2. Granite Countertops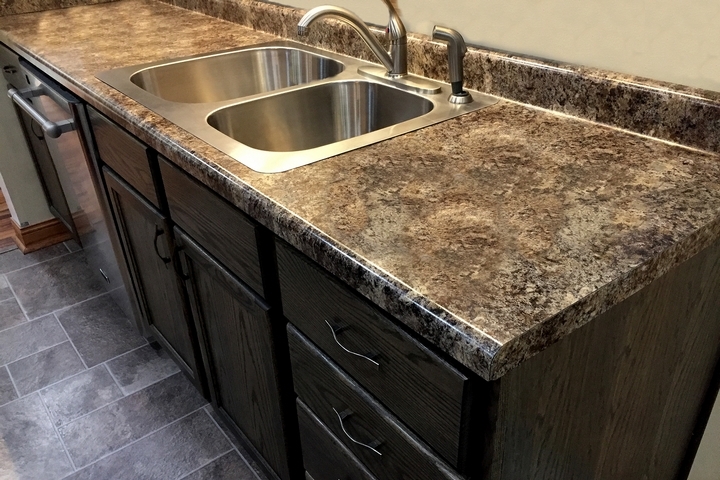 Granite has become the go-to countertop for households everywhere. The look, feel, texture, and beauty of granite make this type of countertop the best of the best. Whenever a household considers remodeling their kitchen, the first thing they desire is a granite countertop, though it is expensive.
And can you blame these people?
Granite can withstand the heat.
It is strong and durable.
Requires practically zero maintenance (just a wipe down to remove bacteria).
Worried about scratches and cuts? Your knives won't do a thing to your countertops.
Is granite the best types of kitchen countertops in the world? You decide.
3. Marble Countertops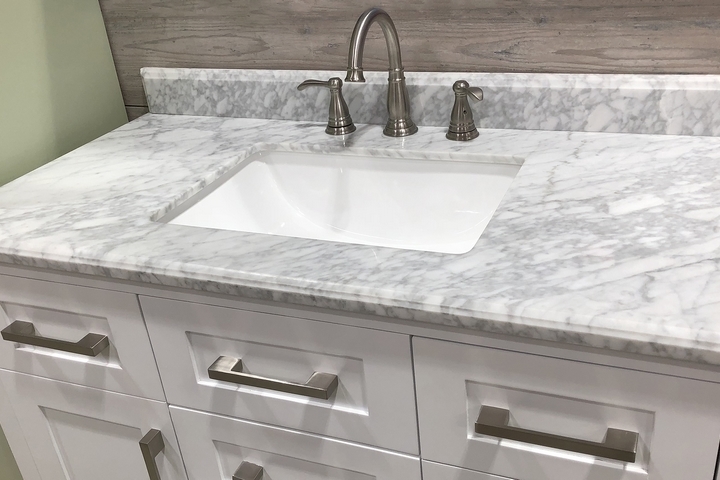 Let's get one thing out of the way first: marble is really expensive. This is important to remember, too, because marble can be easily damaged, leading to expensive repairs.
With that out of the way, every marble countertop is distinctly unique because no two sheets of marble are the same. They are customizable and can often be suited for an island or a section of the countertop reserved as a baking centre or something else that requires water and heat (marble is waterproof and heatproof.)
Ultimately, marble is one of the kitchen countertop types that will add value to your home.
4. Soapstone Countertops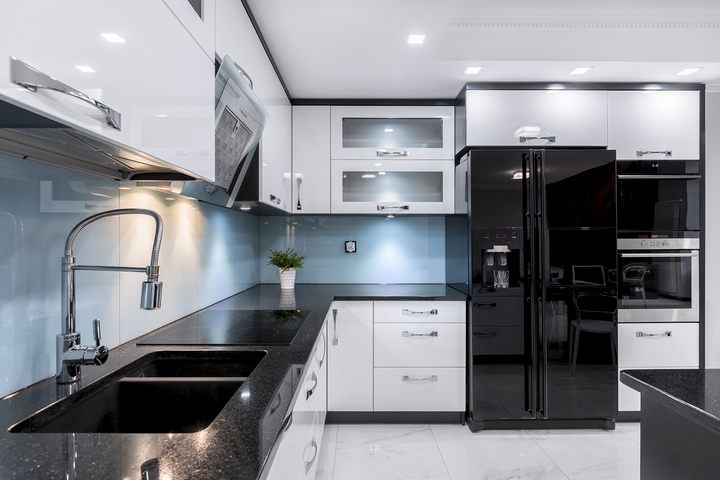 Because it is usually dark gray with a smooth feel, a lot of homeowners use this natural stone for more rural settings, like a cottage or a beach house. However, many homeowners are deciding to use soapstone as an alternative to their granite or marble countertops in traditional residential settings, likely because it is antique-looking, which instantly makes it unique.
There are a few other benefits to soapstone:
Stain-resistant
Any damage can be sanded out.
Resistant to heat.
The one downside is that these types of kitchen countertops cannot be cleaned with a Lysol wipe. Any treatment of any kind requires mineral oil. One more thing: if you think that you can install soapstone yourself, then think again. It is essential to note that soapstone is not DIY!
5. Stainless Steel Countertops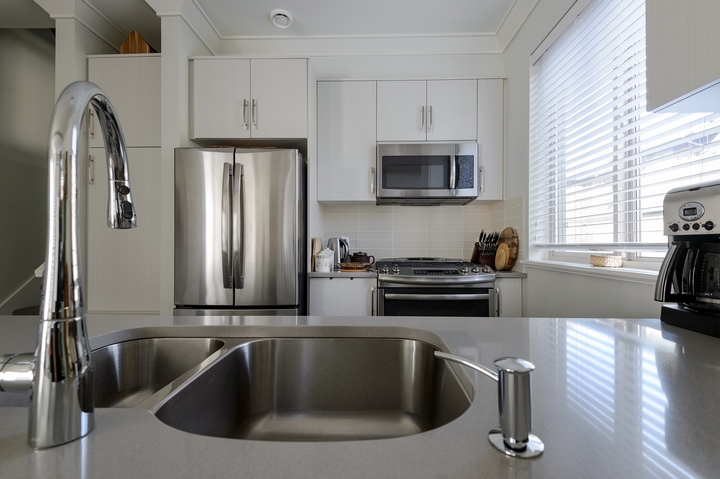 Wait a minute…a stainless-steel kitchen countertop? You are crazy, aren't you? You must be mad! Nope. Lately, stainless-steel countertops have become popular in the home remodeling business, mainly because they are heat resistant, durable, and suitable for modern kitchen styles.
There are only two things you should be worried about are how easily they can be scratched and how noisy the countertop can be – if you've ever been around stainless-steel then you know this first-hand. The consensus is that stainless-steel is a premium and can add value to your home.
6. Concrete Countertops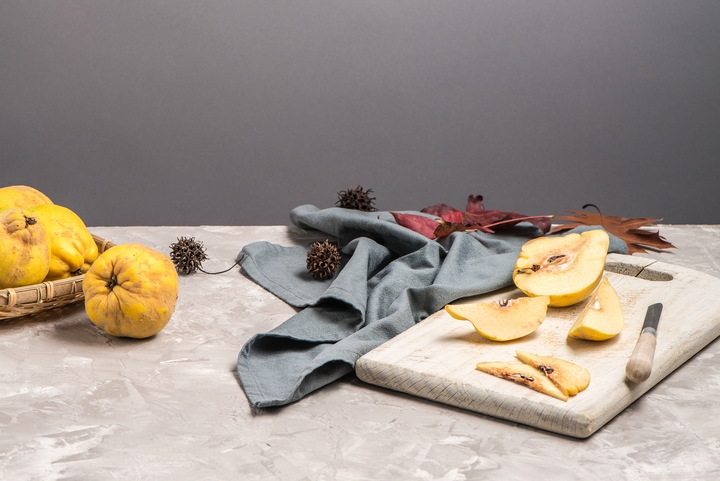 Concrete countertops? Are we in an episode of "The Twilight Zone"? Possibly. But concrete countertops are unique and suitable choices for countertops because of their heavy weight, reliability, and exotic nature. Sure, they can be cracked, but additives can treat the concrete, much like a busy sidewalk.
7. Lava Countertops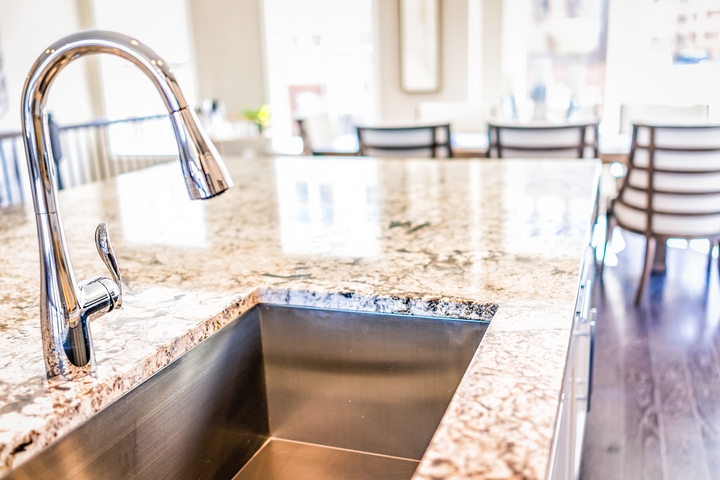 You don't need to live in a volcano to have a lava countertop. Lava stone is quickly turning into one of the top types of countertops because they can last a lifetime, even if it is environmentally-friendly. The only thing to worry about is the price-tag, costing you as much as $300 per square foot.
There you have it. The best countertops to install in your busy kitchen. You will notice within just weeks, or perhaps even days, that you made a wise decision to swap your old countertop with a new one made out of quartz or marble or granite. It needed to be done. Now little Sally can colour her elephants, little Bobby can do his math homework, your significant other can play Flappy Bird, and you can cook. That's what kitchens were made for.