With summer coming up, it's time to prepare your outdoor area for enjoying the great weather. When you design your outdoor space the right way, it feels like adding extra square footage to your home. Check out the following five tips to enhance your outdoor area!
1. Consider Investing In Backyard Heating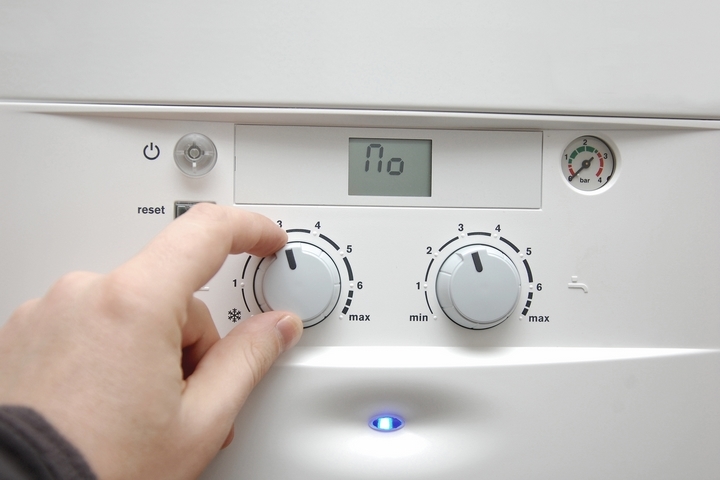 Keeping your outdoor space warm is an excellent way to extend your summer. Heating is great for creating comfort and ambiance while making your outdoor space more inviting. There are many options for outdoor heating appliances on any budget.
If your firepit is large enough, it can act as a good substitute for a heater. Another option is a Chiminea which is a Mexican invention designed to protect the fire from the elements and maximize heating potential. You can also buy a patio heater which runs on gas or electricity and radiates heat from between 6 to 20 feet.
2. Use Curtains To Create Comfort And Privacy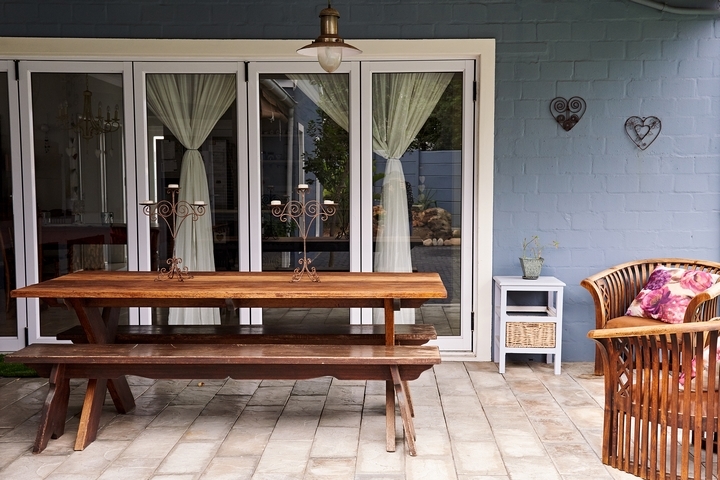 Curtains help make your outdoor space feel more comfortable. If you have a large outdoor space, you can use curtains to section off areas and create privacy. Using curtains to break up open space is also great for creating the illusion of different areas while you're outside. Curtains are excellent for balconies, patios and around the area where you entertain.
3. Invest In An Outdoor Pizza Oven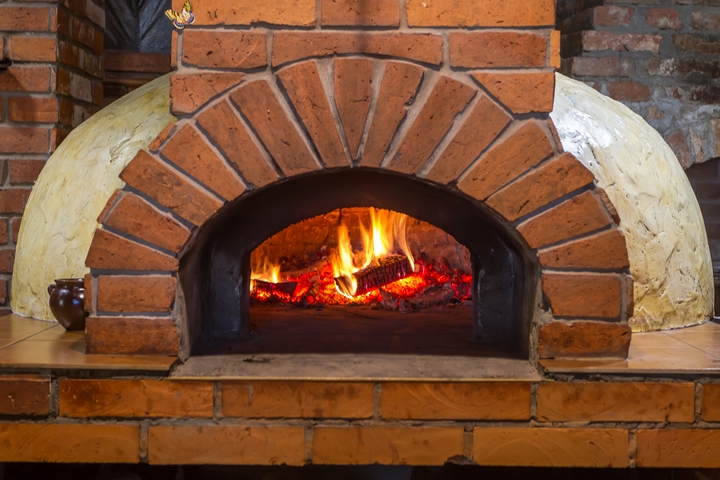 Pizza ovens are an excellent way to enhance your backyard. Outdoor pizza ovens can quickly cook food and save you energy depending on the type of oven you buy. An outdoor pizza oven adds to the ambiance of your outdoor area and can act as a great centerpiece.
A common misconception about outdoor pizza ovens is you can only use them for pizza. In reality, you can cook any kind of food over an open flame. Open flame cooking is faster and preserves more of the nutrients during the cooking process. Vegetables, fruits, duck, chicken and even baked goods are excellent when cooked in an outdoor pizza oven.
4. Use A Fire Pit As Your Centerpiece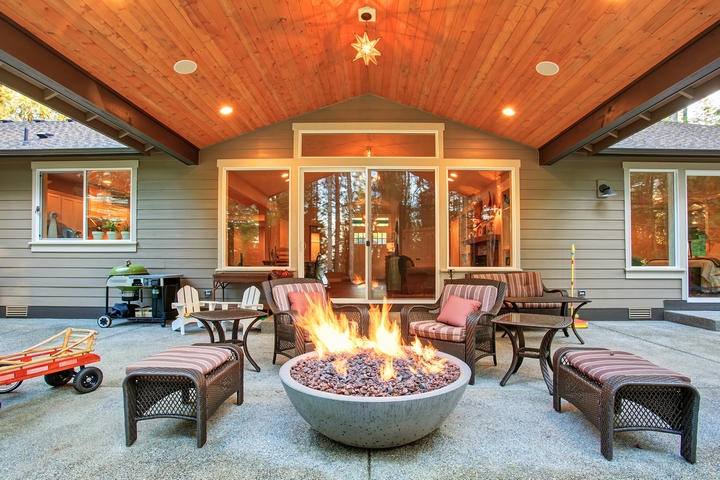 Fire pits make for excellent centerpieces. Not only are they visually appealing, but they also provide heat and entertainment while you're relaxing outside. It's easy to get lost in conversation when you're huddled around a relaxing, crackling fire.
When it comes to choosing a fire pit, you have many different options. Stone fire pits are visually appealing and match many different decors. Granite fire pits are a common and durable option, which can increase the value of your home.
5. Light It Up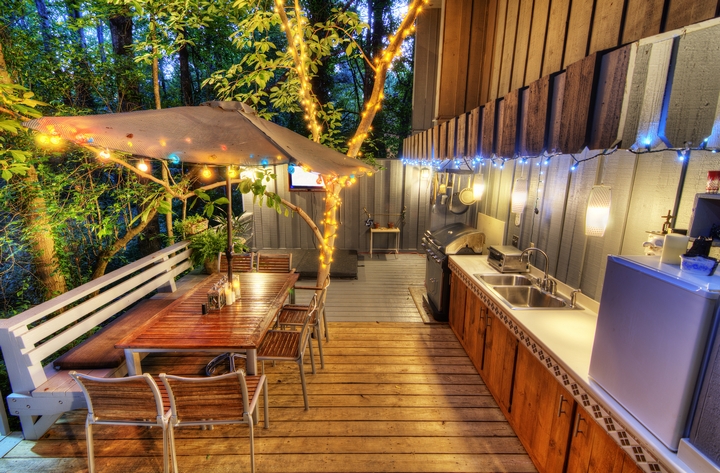 Backyard lighting is one of the most exciting ways to upgrade your outdoor area. With proper lighting, you can control the ambiance and make it safe to entertain while it's dark outside. Experiment with different colors to see what kind of light works best for you.
One way to use lights to your advantage is to add lighting to your walkways, stairs and entrance areas. Having lights in these strategic area makes it easy and safe to spend time outside after dark.
For lights on your walkways, consider solar-powered bollard lights, which can gather energy during the day and come on at night. Make sure you buy wet-rated lights, which means they can survive the elements.
Not only does upgrading your backyard create more living space, but it's also an excellent way to increase the value of your home. With proper planning and design, your outdoor area can quickly be transformed into a multipurpose space for cooking, entertaining and relaxing. Use these tips to enjoy an extended summer!