If you have not upgraded your Makita tools yet, now is the time to do. While their LS1013 is still a great tool to have, the upgraded LS1016L version has more useful advantages and benefits that you can enjoy to make things easier for you. Remember that Makita has been manufacturing and designing motors for over one hundred years now and it is a name that you know and trust.
There have been power tool manufacturers who were frantic in their race to redesign the mitre saw, including Makita. Makita came up with something that is vibration-free and causes very little (if any) movement in the saw blade. This is one reason why many have chosen to upgrade, but let's take a closer look at the Makita LS1016L.
1. What Is The Makita LS1016L?
The Makita LS1016L is a 10″ dual bevel slider with some great improvements which have caused even seasoned users to be impressed with it. The machine makes sure to cut smoothly and the chances of a kickback are pretty rare. The 10-inch dual slide compound mitre saw comes calibrated so you can get on with the job much faster. This can cut through wood like a hot knife through butter.
This is the perfect instrument for crown molding and cabinet making because these require greater accuracy, which the Makita LS1016L ably delivers. It also has a smooth start-up and a laser guide. The saw's high capacity allows for different cuts and it achieves professional quality performances.
2. Advantage Over The Competition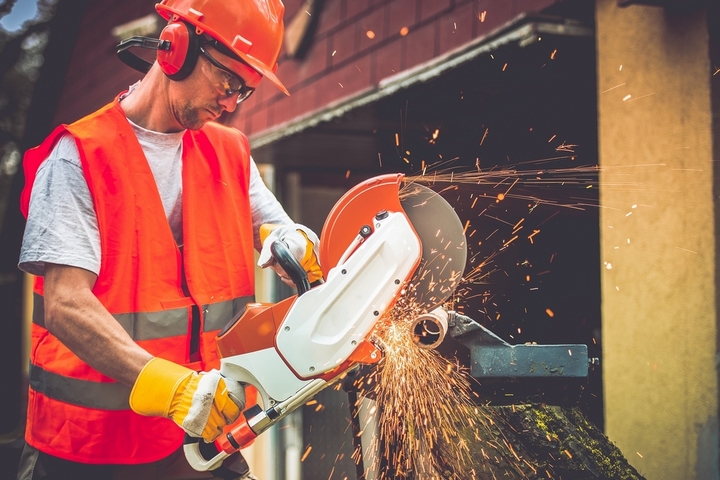 The Makita LS1016L has one significant edge over its competition – the geared-down motor system, so you get the highest twisting force for a direct drive motor, as well as the greatest capacity. Many other direct drives have bulk on the arbor side, but not the Makita LS1016L.
The motor is geared in a downward direction, giving a lot of room when cutting on the motor side at a 45-degree angle. The right tilt and higher motor location is an improvement on the LS1013.
3. Built-in Laser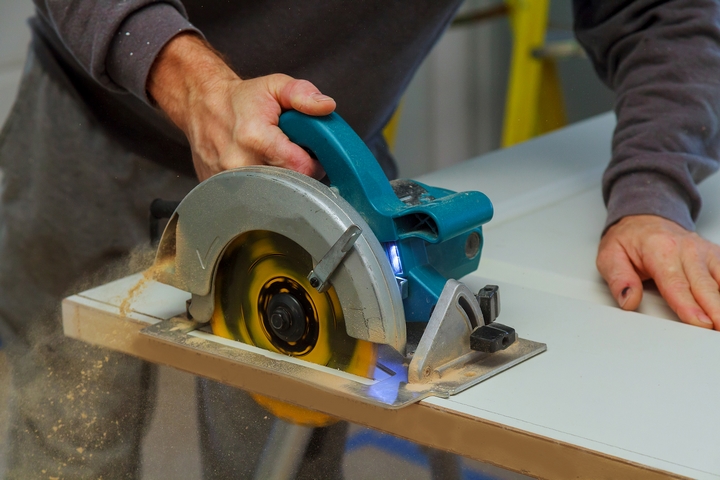 The laser that comes with this particular model has an on-off feature. You can turn it off when you need to in case an argument breaks out on how accurate it is! The laser allows for very precise and accurate cuts. Even the saw itself has micro-adjustments for left-or-right blade cutting.
Another nice feature to always have is the see-through blade guard system. This allows greater visibility of the line of cut and the blade.
4. Linear Ball Bearings
This saw delivers high accuracy and a large cutting capacity, thanks to the six linear ball bearings as well as the four-steel rail sliding system. The four sliding fences are easily adjusted for exact and accurate mitre and bevel cuts.
If you have not upgraded yet, you will not regret if you do! This is one of the most accurate models you can own with a very high-quality stock blade. It has a soft start and is very quiet, because Makita uses a sealed gearbox. Instead of a belt, the power is transferred to the blade by the sealed gearbox. It comes all ready, right out of the box, so you are good to go!